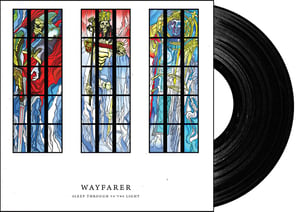 $

12.00
Translucent teal vinyl /100 to go to first orders (25 from this store, 20 from Housebreaker Records, 40 for record release shows)
Black vinyl /400
Test press /20 (Only 6 for sale)
These are pre-orders. Any orders containing Wayfarer LPs will go out together. We're currently anticipating the LPs in September.
Listen to the first song here:
1. The Captive Mind
2. Beta, The Disappointed Lover
3. Irreversible
4. Worn Out
5. Translating
6. Old Saints
7. Alpha, The Moralist
8. Artificer
9. Part I: Lithuania
10. Part II: Ewa
11. Part III: Andrej
Ps if you're in Toronto or surrounding area and are able to meet up, we can do that to save you shipping.